Events
February 19, 2019 2:00PM
Acrylic Painting II at Hilltop Club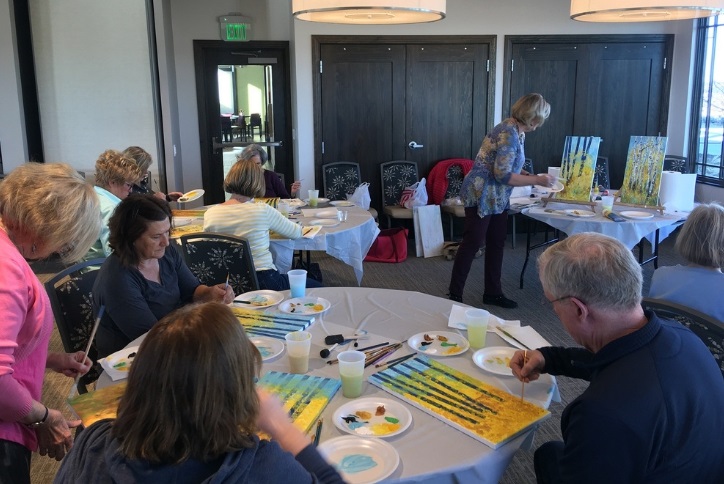 Acrylic Painting II at Hilltop Club
February 19, 2019 | 2pm-4pm
Hilltop Club

2019 is a great year to learn how to paint and continue to improve your art skills. If you missed the first session, don't be afraid to sign up for this one. The teacher, Patty Dwyer, is skilled at accommodating all levels and will bring you up to speed quickly. For return attendees, we will build upon the many skills covered in January. New painting topics will include composition, lights & darks, and tonal aspects of painting with acrylics. All materials are provided with your class fee. Please wear painting clothes. You may wish to bring an apron or painting shirt.