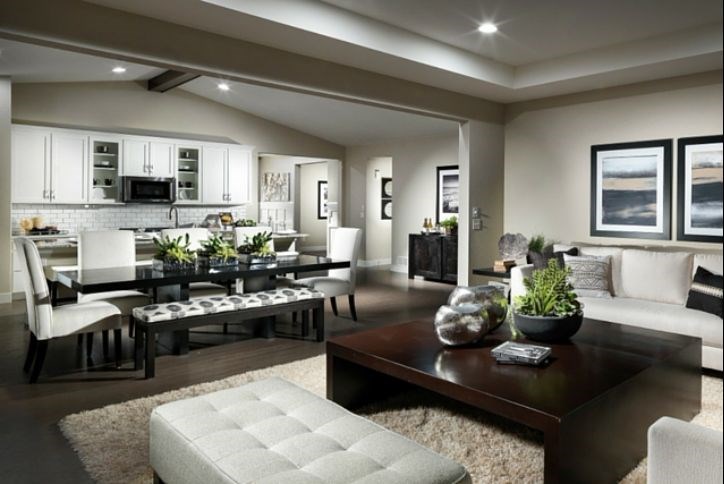 Inspiration Offers Unique Trend of Main-Floor Living
Home shoppers have the unique chance to jump on a growing housing trend at Inspiration.  A John Burns survey of 20,000 people across the nation found this trend of main-floor living, whether in a one-story home, or in a two-story home where the primary living, including the primary bedroom, is on the first floor.
Homes that offer main-floor living are a hot commodity both locally and around the nation. "These kinds of plans are specially designed to really maximize space and lifestyle," said Mollie Carmichael, Principal at John Burns Real Estate Consulting. "One-level homes without stairs are really a perfect fit for all lifestyles, including young families with toddlers and mature consumers that do not want to worry about stairs."
Many people choose one-stories as a way to stay better connected with their family, specifically people who want the layout of their home to make getting around easy for children and pets. The ability to accommodate guests with accessibility needs has also begun to resonate with a variety of new home-buyers.
"People want to connect to the outdoors partly due to the over stimulation we all face with technology today," Carmichael said. "A well-designed one-story home can offer views of the outdoors from every room."
Inspiration not only boasts stunning views of the front range but each neighborhood offers nature right outside your door with miles of trails, parks and open space.
"Choosing the right place to live is crucial for quality of life," said Carmichael. "Your home is where the best relationships and memories are made." At Inspiration, residents find their ideal home and a community that fosters critical connections to neighbors and the outdoors. Choose between a variety of plans from three renowned builders.