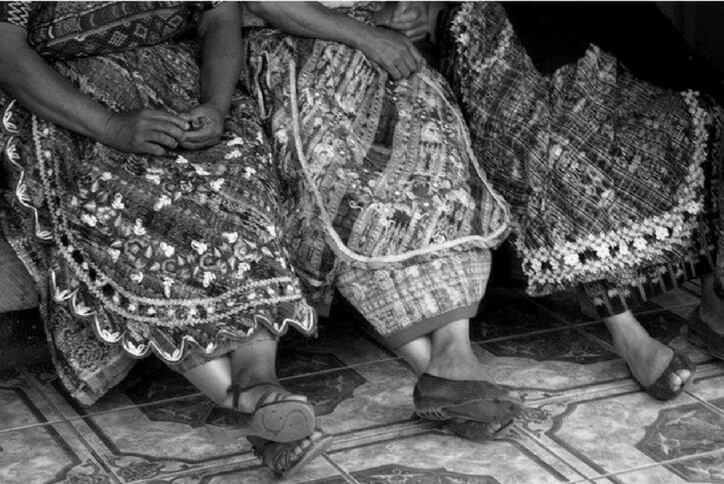 Women Behind the Lens Highlights Colorado Photographers
You still have a week to see "Women Behind the Lens" at the PACE Center Art Gallery in nearby Parker. Spotlighting 11 Colorado women artists, the exhibition features work that challenges, celebrates and confronts ideas specific to women of Colorado. Each collection in the show examines how the photographer uses medium, subject and design to explore the world around her. Each artist does that differently, of course, and the pieces on exhibit are as varied as each woman's views and approach.

Patricia Barry Levy of East Denver combines the real with the fantastical, using the central grasslands and shifting skies of Colorado as backdrops for whimsical and unique birds, animals, people and artifacts. In the image below, she plays with images of birds and wings layered on a grassland backdrop.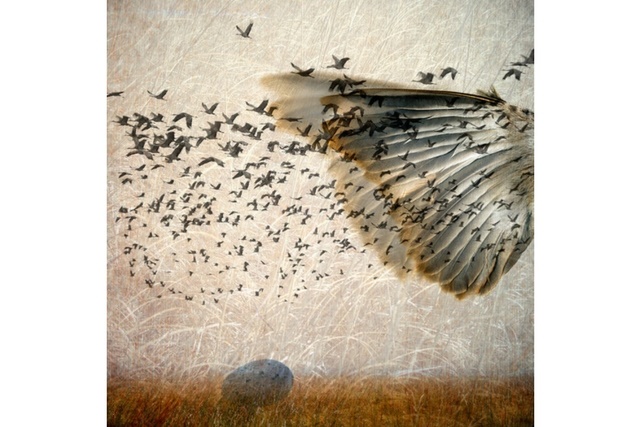 Barbara Sparks of Colorado Springs has taken photos throughout the world, examining cultures and geologies from Tibet to Guatemala. Her images from Colorado and New Mexico are no less iconic, appearing in books such as Spanish Peaks: Land and Legends, Colorado's Sangre de Cristo Mountains and Aspen: Blazon of the High Country. She tends to hone in on unique details, such as the Guatemalan women's traditional huipil dresses below, bringing them to life for the viewer in a way you may not have noticed if witnessing the moment in real time.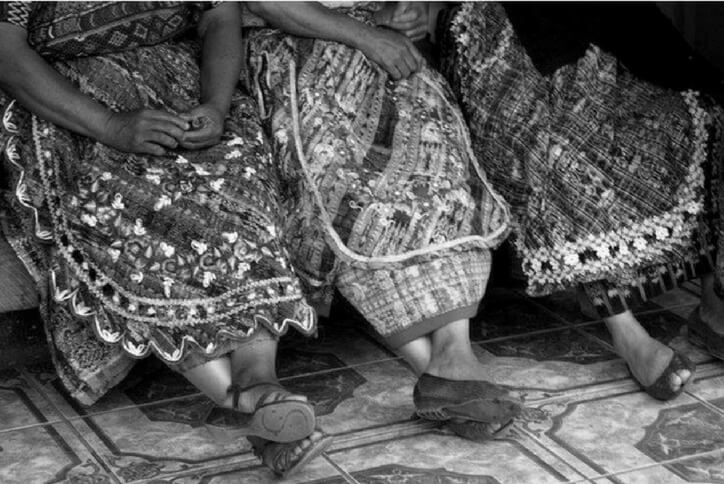 Providing a completely different look, Loretta Young-Gautier creates images that are each comprised of at least ten different negatives. The former associate director of Denver's well-known Camera Obscura Gallery, she takes both a wide-angle and more closely-focused view of the world around her. While her Western landscapes evoke Ansel Adams, close-ups such as the piece below play on multiple takes on one animal or object.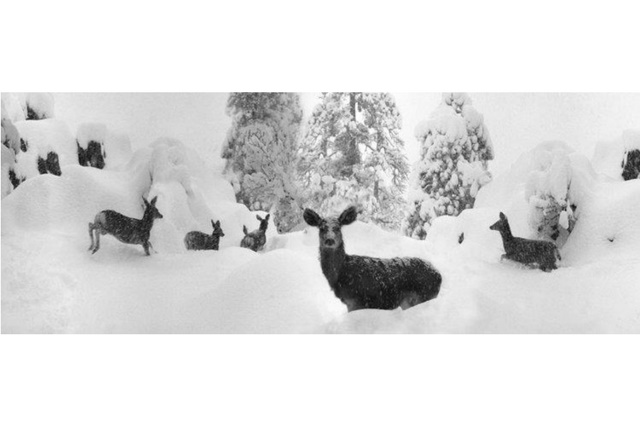 Women Behind the Lens also features work by Terri Bell, Karen Divine, Gwen Laine, Jessie Paige, Wendi Schneider, Sally Stockhold, Andrea Wallace and Laura Winges.

The exhibit is open through April 17.

And if you're inspired to take up photography or another visual art, PACE offers a variety of classes for adults and children. Embrace your inner inspiration and get started!

Where:

PACE Center
20000 Pikes Peak Ave
Parker, CO 80138
http://parkerarts.org