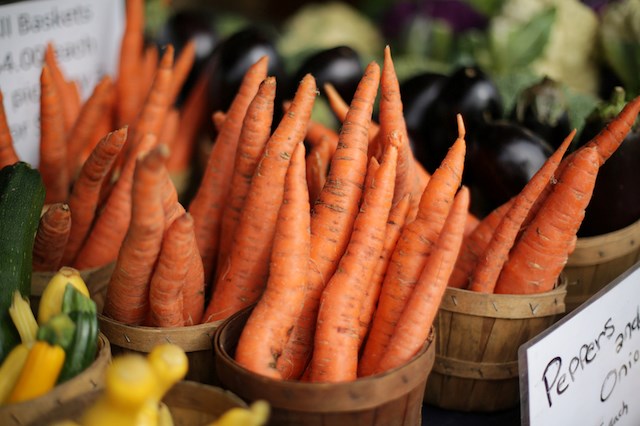 Inspiration Weekender: The Parker Farmers' Market
For a refreshing change of pace, spend this Sunday at the Parker Farmers' Market on quaint Main Street. You can peruse locally-grown produce and herbs while sampling baked goods and enjoying time with friends and family – just five miles from Inspiration.
As the winner of the Denver A-List's "Best Farmers' Market" for 2017, the Parker Farmers' Market is host to more than 70 vendors. With booths overflowing with ripe, organic produce and performers like singer-song-writer Samie True creating a celebratory end-of-summer atmosphere, a visit to the Parker Farmers' Market is more special occasion than morning shopping trip. It's also an opportunity to support local growers and artisans, as well as meet other members of your community.
So far this summer, the market has featured food from local vendors, including shrimp from Wild Woman Fish Co. and Palisade peaches from Taylor Produce. While adults sample fresh farm ingredients, beer and wine, kids can enjoy face painting and arts and crafts. 
If you can't make it this week, you'll have more chances. The outdoor market is open from 8 a.m. to 1 p.m. every Sunday through October.
Whether you're a fan of healthy cooking, a lover of locally-grown produce or a Palisade peach groupie, the Parker Farmers' Market is a delectable Sunday getaway in your own backyard.