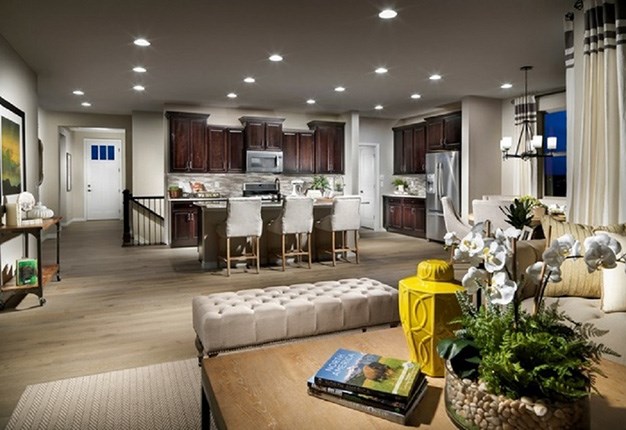 Determining Your Must-Have Home Features
One of your first action items when searching for a new home is to determine your must-haves. Are you looking for a large yard, entertaining space, or a certain number of bedrooms? When determining your list, it may be helpful to see what other homebuyers prioritize. Take a look at the top three attributes homebuyers consider when purchasing a new home, courtesy of Realtor.com.
Must-Have #1: Spatial Awareness
According to Realtor.com data, the kitchen is the favorite gathering spot for people of all ages. A lot of conversation happens around the table whether at breakfast, a Sunday brunch, or your nightly dinner time catch-ups. This makes the kitchen the go-to spot for kids under five, over 65, and everywhere in between.
Many of our builders offer home that are perfectly designed for homebuyers that value the central location of a kitchen and an open floorplan. Learn more about our builders.
Must-Have #2: Property Type
53% of home shoppers say they would rather live in a single-family home than in an attached home or condo. Inspiration Colorado is the perfect place to find a single-family home that could be the ideal situation for your family. Check out our available homes.
Must-Have #3: Style
Ranches are the most sought-after home style, followed by contemporary. With such a desire for ranch and contemporary homes, Inspiration Colorado is the go-to location for beautiful homes that are on-trend and on-budget. All of our expert homebuilding companies offer beautiful ranch and contemporary two-story homes. View our model homes.
Now that you've seen what attributes other shoppers prioritize, think about what you want in your next home. Knowing which features are important to you can guide your homebuying process, saving you valuable time.
Source: Realtor.com