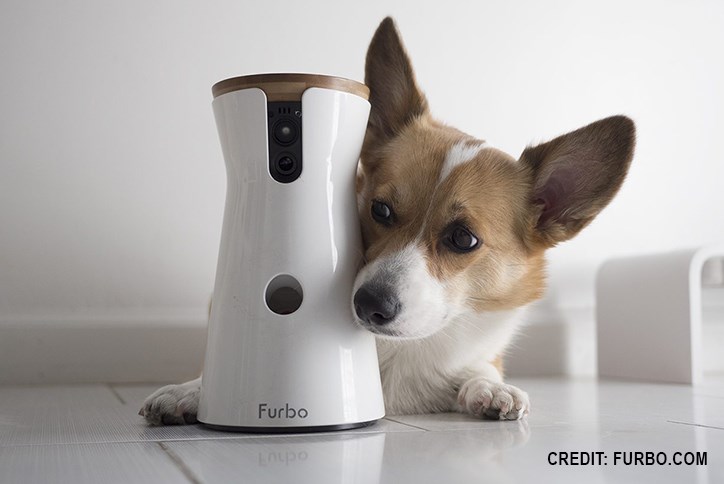 Smart gifts and smart homes
This time of year, everyone could use a few gift ideas. Because, let's face it, some people are hard to shop for. So, we've put together a few suggestions for the tech-savvy gadgeteers on your list. Naturally, these gift ideas are the perfect complement to the high-tech homes you find in our community. Turns out, many of our builders include some technological bells and whistles on the homes they build right here in Inspiration. (See below)

iRobot Roomba®
Machines have not taken over the world just yet, but they are taking over cleaning duties. And we're okay with that. The gold standard for robot vacuums is the Roomba. Which gets better with each iteration. The newest generation of autonomous floor cleaners not only learns the layout of a room and adjusts when you move the furniture, it senses where a surface needs more attention and focuses on the dirtiest spots. Then it empties dust and debris into a receptacle as it charges, making itself ready for the next time duty calls.

Furbo® Dog Camera
We can't always spend as much time as we'd like with our pets. Luckily, technology is catching up, making it possible to give them some virtual love. You can livestream high-def video of your dog, day or night. Talk to your dog with two-way audio and even get push alerts to your device when they are barking. Best of all, you can fill the base with treats and toss your dog some goodies when they're good. Who knows, it might even keep Fido from nosing through the trash. This Wi-Fi enabled device is the next best thing to being there.

Ring® Video Doorbell
Back in the olden days, if you wanted to know who was at your door you had to (get this) answer it. Right? Thankfully that inconvenience is a thing of the past. When someone comes a-knockin' you don't have to stop what you're doing. Simply check your device and you can see who's standing on your porch, be it a neighbor, delivery driver, or solicitor. In fact, you don't even have to be at home. It can also be combined with other Ring security and home surveillance products for whole-home monitoring. And that has a nice ring to it.

Home Smart Home
When you buy a home in Anthem it comes with some built-in benefits. All of our builder partners continue to make homes more convenient, energy efficient and safer through user-friendly advances in technology. So you can expect a home that is beautifully designed, carefully crafted and mind-blowingly smart.

For instance, the Smart Thermostat learns where your comfort zone is and can be controlled by any smart phone.

Ever leave the house and wonder if you locked the door? Smart Door Locks/Garage Door allows you to remotely, again with your smart phone, open and close your garage door or lock and unlock your home from anywhere.

We could all use a bit of ambiance. Lighting Controls allow you to turn lights on and off throughout the house. And dim the lights when you want to soften the mood. All with the use of your smart phone or digital assist (i.e. smart speaker like Amazon Echo or Google Home).

Speaking of which, Amazon Echo Show®, also known as "Alexa" is part of the smart home packages available from several of our builder partners.

Learn about all the smarts that go into our homes from the builders themselves: CalAtlantic Homes, David Weekley Homes, Dream Finders, Meritage Homes, Lennar, Richmond American Homes, Toll Brothers (55+).