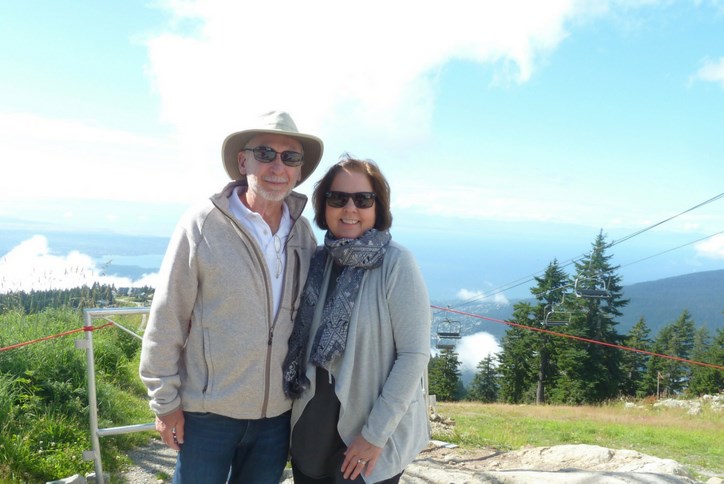 The Colwell's from Connecticut moved to Colorado (say that three times fast)
It seems only fitting that our first Resident Spotlight be one of Hilltop's first residents. Dennis Colwell and his wife, Patty, built their house in Inspiration 22 months ago. Now Dennis serves as a resident member of the Metro Board, they live near grandkids, and they've seen the community take shape. Yeah, we'd say they made a good move. 
We talked to Dennis to find out why he ended up in Colorado … and, more specifically, why Inspiration. Turns out, when he retired, Dennis and Patty didn't want to stay in Connecticut (no offense, East Coast). And despite having grandkids in San Diego, they didn't want to move to California (no offense, West Coast). So after a lot of thought, they moved to Colorado, where they could be near their grandchildren in Centennial. 
So why Inspiration? The Colwells knew they wanted to live in a new community with one floor living. They'd heard that Toll Brothers was coming to Inspiration … and the 55+ concept was, well, a plus. As self-proclaimed "pioneers" in Hilltop, they saw the Hilltop Club being built, and the promise of an active community being fulfilled. Which was important, because as Dennis stated, "when you've moved 2,000 miles and don't know anyone and you're retired, what do you do all day?" 
That question isn't valid anymore. Because these days, you'll find Dennis up at the Hilltop Club, taking advantage of the fitness center and outdoor activities. He also started the finance club, and takes part in the pickleball, golf and dinner clubs with Patty. And Patty is involved in mahjongg, bunco and the girls just want to have fun club. Dennis also is a resident member of the Metro Board, the governing entity of Inspiration. As one of two resident members, he describes his primary role as serving the community as a voice and liaison between the residents and the Board. And he's a perfect fit for the job, because he loves getting out into the community and meeting people he doesn't know. He also believes in Inspiration, and seeing it grow from the very beginning helps him trust that it's only going to get better.
And he's here for the long haul.
"As the community grows, there's going to be some dust and dirt, but it's a minor inconvenience for the continued growth and evolution of a great community for the long term."
If you see Dennis, make sure you say hi! We loved introducing you to him. And we're sure he'd like to meet you in person.