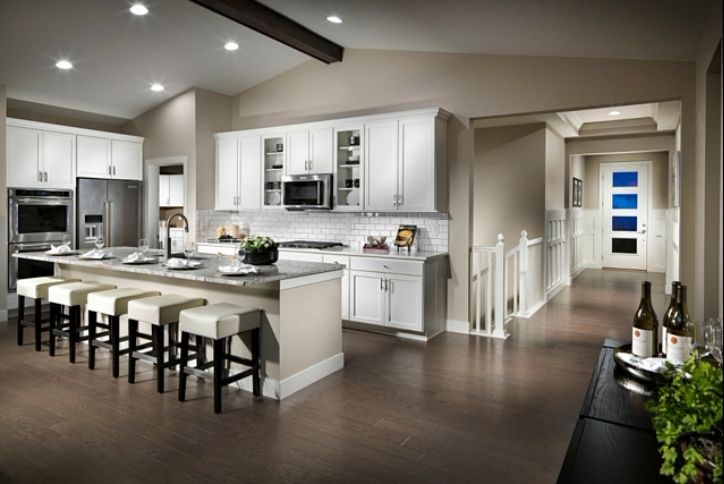 7 Key Benefits of Buying a New Home
Are you looking for your next home and wondering whether you should buy a new home or a used home? Typically being the biggest purchase of your life, your next home should be everything you need, exactly the way you imagine it. Many used homes on the market don't allow you to realize this dream and, even through larger renovations, may not give you exactly what you're looking for. Now more than ever, building a new home is attainable, affordable, and an incredible investment in your family's future. There are so many reasons a new home customized by you, for you, will be the best decision you ever make:
Personalize Your Home

When you are a part of a new home build, you have incredible freedom. You can explore and make structural choices about additional bedrooms, home offices, dens, extended patios, casitas, and other features that you've dreamed of having but never found together in one house, at the right price, at the right time. You'll have the opportunity to make style and design choices about cabinets, counter tops, appliances, flooring, luxurious bathrooms, fixtures, and a wide variety of other elements that reflect your personal tastes, preferences, and lifestyle needs.
Innovation in Design
The latest design styles and features such as sliding walls of glass, spacious open layouts, expansive kitchen islands, streamlined fixtures and finishes, personalized color palettes, thoughtful storage, and other amenities will be at your fingertips. You'll decide what makes sense for you and your family, and then see it come to life.
New Home Warranty

Purchasing a new home is a big decision. When you build a new home, you can feel confident about your financial future because you'll know it's constructed to today's building code with quality materials and craftsmanship, all backed by a new home warranty.

Energy Efficiency
When you build a new home, you get state-of-the-art energy efficient technologies, including enhanced insulation techniques, tight construction, right-sized heating and cooling systems, dual-pane windows, ENERGY STAR appliances, and water-conservation plumbing features. And all that increased energy efficiency means lower utility bills.
Low Maintenance Living
Your new home is a new start. When you have a house that features the latest in design and building materials, you won't have to worry about the higher level of maintenance that typically comes with purchasing a used home. This lowered maintenance simply means you have more time to enjoy your new home and all the important parts of your life that home holds.
The Latest Technology and Innovation
Home management technology systems, low VOC (Volatile Organic Compounds), building materials, and the latest in smoke and carbon monoxide detectors are just a few of the features in your new home that will provide you with peace of mind about the safety and security of the important things.
A New Home is Your New Home
One of the best reasons to build your own home is that a new home will always be your dream design, layout, and choices, identified by you to fit your family's needs and preferences. A used home will always be someone else's.
You've worked hard to be a homeowner. When you build a new home, you're giving yourself everything you've worked hard for and more. And you've earned it.