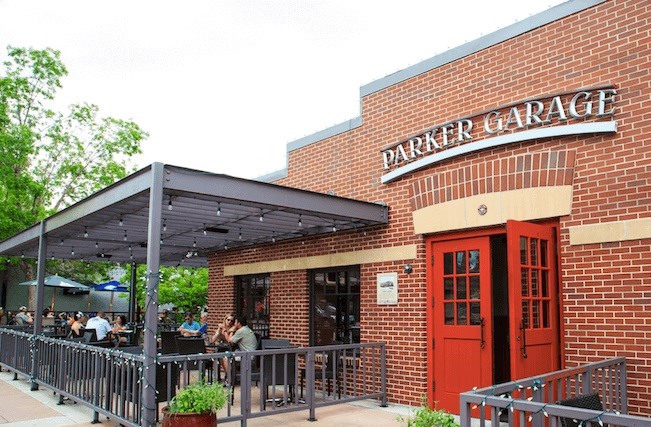 The Parker Garage: Experience Delicious Cuisine Made with Local & Seasonal Ingredients
If the name "Parker Garage" sounds familiar, that's because it is. The Nineteenth Century building that once housed a mechanics shop named "the Parker Garage," as well as a feed store, auction house and western wear shop, is now one of the area's most creative and popular restaurants.  
In a dining room that's more than 100 years old, seated at a table fashioned from the original floorboards, you can enjoy exquisite ranch-to-table cuisine made with local and seasonal ingredients. From starters such as the Smoked Salmon Two Ways and Southern Colorado Poutine, to entrees such as the Truffle Potato Gnocchi and Pork Tenderloin, the flavor and presentation are crafted to inspire and satisfy.
Parker Garage Executive Chef Duy Pham has spent 25 years working in Denver eateries and specialized in French cuisine, studying under legendary French Chef Jean-Louis Palladin. You'll detect his French influences in the delicately-crafted Shrimp Etouffee, among other dishes. Whether you go for brunch, lunch or dinner, you can complement your meal with a quality wine from Colorado, the Napa Valley or Argentina.
For a unique and personalized culinary experience, reserve a spot at the Chef's Table. You'll enjoy a multi-course meal designed and hosted by Pham himself, getting first-hand explanations of the various courses and cooking techniques. 
The restaurant also boasts a patio with scenic views of Old Town Parker. Whether you order burgers, or opt for gourmet entrees, a meal at the Parker Garage is an ideal way to enjoy the charm of a historic town and the talent of an award-winning chef.
Visit the website to learn more and make a reservation. To arrange a meal at the chef's table, call (720)389-8105.