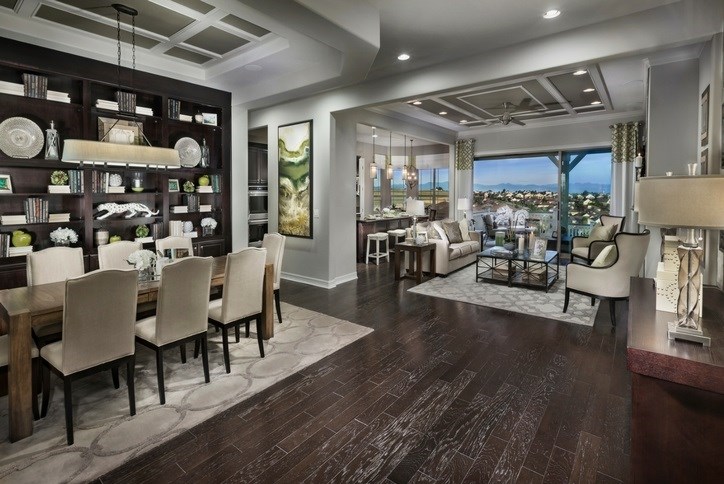 Meet David Foster. The one we refer to around here as "Our Go-To Guy For 55+ Communities."
When it comes to 55+ communities, David Foster knows his stuff. Like, reeeeallly well. He was actually recruited to bring active living to Colorado. And active living he brought. First at Anthem. And now at Inspiration. In fact, we're pretty sure the first thing on his resume is "I make 55+ living totally awesome." (Well, maybe it's stated more professionally, but still.) So we're pretty lucky to have him here, as sales manager for our Toll Brothers neighborhood.
So what makes David so dang good at his job? Well here's the thing. He doesn't just sell homes. He helps make Inspiration a place you'll enjoy for years to come, working alongside Inspiration's lifestyle director to get our active adult residents plugged into the community. In fact, Toll Brothers even hosts its own events, in addition to planned community events, so you get a double dose of fun (FYI, he told us about an upcoming Wines Around the World event, and let's just say it's block-out-the-calendar-worthy.)
Of course, there's a sensitive side to David's "throw wine-tasting parties" one. He knows the 55+ community so well, that he understands that it's hard to leave friends, doctors, clubs, etc. to move into a new community. That's why his favorite part of the job is helping prospective homeowners realize how great the reasons are for living here—like being able to live and socialize with people who are the same age and who have the same interests.
Rest assured, he knows a lot about the homes, too. And how Toll Brothers prides itself on a level of quality and commitment you'd be hard-pressed to find. He told us about how buyers can personalize their home with unique architecture, upgraded design center options and more (massive sliding doors to the patio? He thought you'd never ask.) Oh, and by the way, there are 15 different ranch plans. So, if you're the indecisive type, this could be tough).
David knows Toll Brothers. He knows Inspiration. And he knows that the combination of the two makes for a pretty great thing. We'd say that his past clients would agree. How else do you explain all the hugs he gets from people he's sold to in the community?
Stop by and meet David at Toll Brothers in Hilltop 55+. And feel free to give him a hug if you feel inclined. He's used to it.