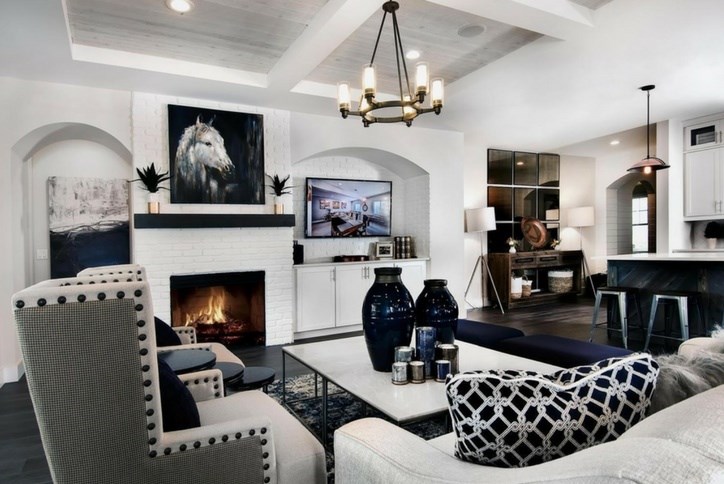 Looking for a new home? Meet your Dream Finder, Jamie.
If there's one thing we can say about Jamie Cope, New Home Sales Counselor for Dream Finders Homes at Inspiration, it's that she's bubbly. She knows her stuff. And she's way good at her job. And yes, we know that that's a few things. But we can't help it.
Jamie grew up mere miles from Inspiration, so she knows the neighborhood. Well. Which means she knows all about how the views are amazing, and how it's close to everything. But what she didn't know until she actually started working here is how the community is so dang fun (you really should come check out one of our events to see what she's talking about).
What she DID know when she started selling Dream Finders homes at Inspiration is that they have tons of flexibility in their floor plans (as in, you want to add two extra garages? No problem, if there's room), plus packages that include a lot of features at a great value. And you'll get to see them in person soon. There are two spec homes under construction right now, 8 more coming, and a model home in progress.) In total, they'll be offering 7 floor plans, with 4 of those being ranch-style homes. We asked Jamie what her favorite plan was, but she wouldn't say. Apparently she can't pick favorites because they are all awesome.
Dream Finders Homes has been in Colorado since 2014, and has communities all across the area. Inspiration is their first appearance in the southern Denver metro, and they are doing it right…with 37 of their homesites in Inspiration backing to open space!
Dream Finders is open for business, so come out and see what they have to offer. Jamie says you don't want to miss seeing their level of craftsmanship, their value-based pricing and their stellar locations. We say you don't want to miss meeting Jamie.