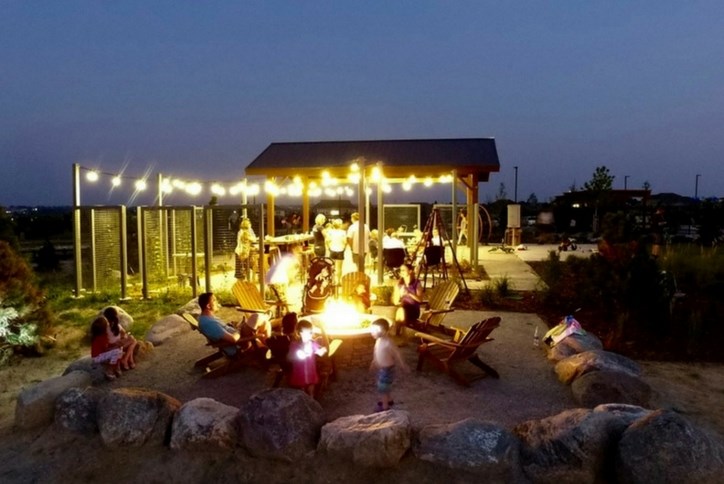 New Arrival at the Inspiration Club: The Hops Garden
Hops, known as the "spice" of beer, were first used in brewing by Eighth Century Benedictine monks. Since then, the plants have grown increasingly widespread, used by everyone from largescale breweries to home brew hobbyists to provide their beer with varied flavors. Appreciated for their beauty and smell, hops gardens are popping up throughout the U.S. – including at Inspiration Colorado.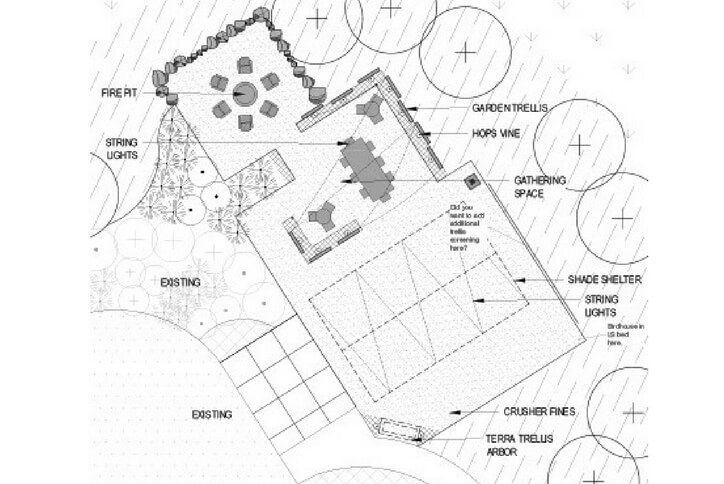 Our new hops garden on the north side of the Inspiration Club features shady spots under plant-covered trellises for relaxing and enjoying the summer. There's an event shelter with café lights and a rustic hanging barn light fixture, as well as a tall table with barstools and two bistro tables.
If you're at the Inspiration hops garden during the day, the shade will keep you cool, and if you go after dark, you can warm up by the new stone fire pit surrounded by Adironack chairs. Inspiration residents can gather in the new garden for intimate get-togethers or work with Inspiration's Lifestyle Director to schedule and plan larger special events.
To reach the Lifestyle Director, contact Hannah Toole at htoole@ccmcnet.com or 303-627-1063.