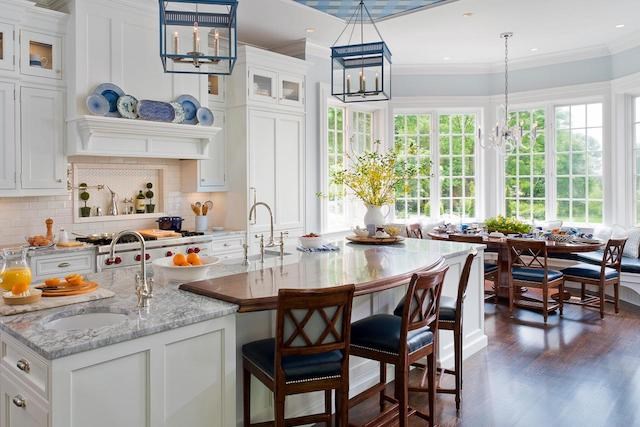 Three Great Websites for Designing Great Spaces
When tackling home decorating, one of the biggest struggles can be determining where to start and finding the perfect pieces. Luckily, you don't have to be a design expert to create a beautiful home. The following three websites feature a variety of furniture, accent pieces, knick-knacks, and more, right at your fingertips.
From furniture for kids to entire suites for your primary bedroom, it's hard not to find what you're looking for on Wayfair.com. They stock classic pieces like grandfather clocks, deep-seat couches and beautiful office sets, as well as accent opportunities like bright, plush bathroom towels.
You can also find nostalgic center pieces and classic silverware. And for your outdoor space, don't miss the gorgeous patio furniture sets.
With their design styles separated into easy-to-navigate categories, you can be sure you'll find that summer style you're craving. You'll even find dog beds and cat accessories. Inspiration is already a beautiful place to call home, and with Wayfair, you can design a space that will make your house the pride of the neighborhood.
Overstock.com is the homerun of home décor websites. In addition to the basics and a wide variety of furniture styles, they have an entire selection dedicated to beautiful art pieces that will brighten any wall in your home. It's not limited to your indoor space, either.
If you're aiming for a beautiful garden and patio furniture, as well as outdoor accents that match the natural bright colors, you don't have to look far.
While it's not exclusively for home décor, Garnet Hill offers a wide range of home products, from décor to furniture and more. Here you can find bed frames, mattresses, comforters and duvets, as well as throw pillows and accent pieces. And don't forget to make a great first impression with some chic entry-way doormats.
Garnet Hill is especially well-known for comfortable bed linens, so if you want to treat yourself or ensure that your summer visitors have a comfortable stay, be sure to peruse the bedroom wares while you're on the site.