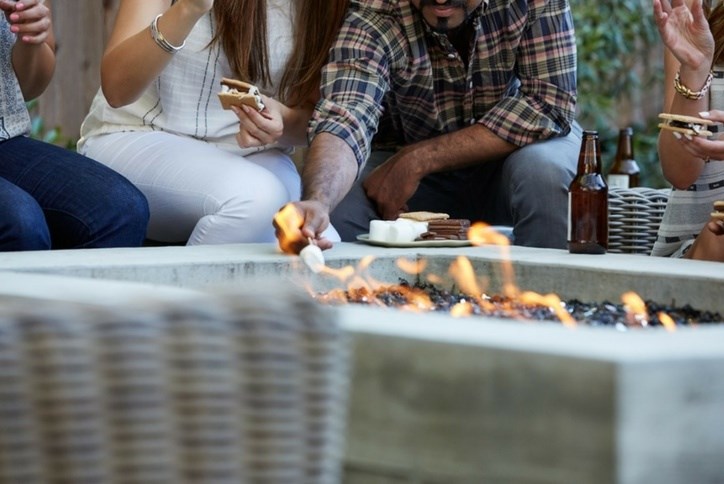 Grab some marshmallows. Then get to our fire pits.
It's amazing to us that someone once thought of putting a marshmallow over a fire, then making a chocolate-graham cracker sandwich out of it—creating, quite possibly, the world's most perfect fire pit food. And it's even more amazing that other people put their own delicious spin on it. But they did. And our fire pits are waiting for you to start roasting. (You'll feel nice and toasty too!)
Here are a few ways to think outside of the graham cracker box:
- Use thin chocolate cookies instead of graham crackers
- Use a peanut butter cup instead of a chocolate bar
- Start with oatmeal cookies and bittersweet chocolate
- Try a chocolate mint for a refreshing twist on plain milk chocolate
- Nutella. Need we say more?
- Bacon. Again, need we say more?
- Add sliced bananas or strawberries (then tell yourself it's a healthy snack)
Gather your ingredients, and join us at the fire pits. We'll probably be there, perfecting our own recipe.