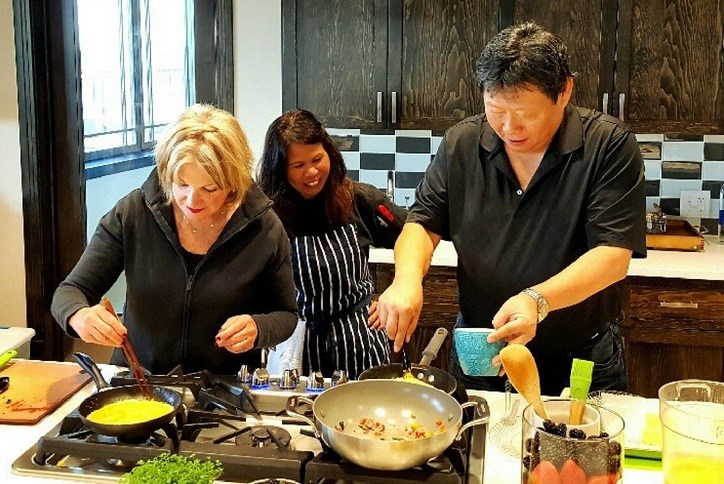 As a Realtor, Sheila Schlifkin finds people their perfect home. (Spoiler alert: she found hers here.)
On any given day, you might catch Sheila at the Hilltop Club playing pickleball, doing yoga, playing mah-jong, or attending a patio or finished-basement christening party. She's even been known to attend a "new dog shower." In other words, if there's a fun activity with neighbors, she's game.
And she's happy that Inspiration's location gives her more than just things to do—it allows her to be near her daughter, son-in-law and grandkids, who aren't far away in Greenwood Village. Of course, she'll be quick to tell you that her fellow Inspiration residents feel like family, too—and that one of the things she loves about the community is the way they look after each other.
So it's no wonder that when new clients ask Sheila to recommend places to live, Inspiration tops the list. In addition to the quality of diverse people all committed to making it a great place, she thinks the light and airy ranches in Hilltop 55+ are spectacular, the floorplans are perfect for active older adults, and the building process allows for personalization.
She also said living in the community is almost like a vacation. Which we say is one of the best compliments we've gotten!
If you don't already know Sheila, she's the one who's always out there doing something. So go out and join her and say hi!