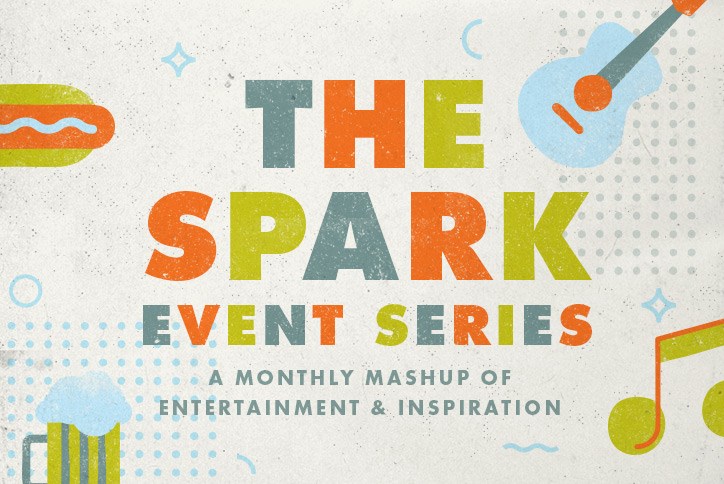 A little bit of fun-spiration all summer long.
At Inspiration, we believe in the art of community. And … well, just plain art. And creativity. And big ideas. And all the things that make gatherings greater and days more entertaining. So we're having monthly get-togethers through summer filled with amazing food, free craft beer, talented artists, activities for the kids and so much more. Each month will have its own theme, but they'll all be connected by the same wonderful belief: that a community that has fun together is the best kind there is.

Save the Date:
June 15th - Inspiration at Play
It's the ultimate neighborhood picnic. Pack your own dinner or grab something from one of our $ food trucks. Have a cool craft beer. Play some yard games (giant jenga, anyone?). Then kick off your shoes (or put on your dancing ones) because we'll have live music by Slopeside—who just so happen to play the perfect blend of rock, roll, pop and blues.

July 13th - The Big Song & Dance
Come hungry. And thirsty. And ready to get artsy (and craftsy). We'll have everything from s'mores and lawn games to $ food trucks, free craft beer and more. The PACE Center will be here with an art project. And Thunder & Rain will be providing the kick-off-your-shoes-and-dance bluegrass music. 

August 10th - Now That's a "Block" Party
It's a super-sized get together. Come build something with us, using giant (and we mean giant) plastic building blocks. Feel free to stack up an appetite, because we'll have $ food trucks where you can grab a bite after you build. (And yep, there will be free craft beer and live music too.)

September 14th - Inspiration Creation
The name says it all. We'll be getting inspired. And creative. With arts and crafts, a chalk artist and even squirt gun art (yes, there really is such a thing.) We'll also have toe-tapping tunes by acoustic singer/songwriter Gordon Avenue. Free craft beer. And $ food trucks (of course).

October 12th - Pumpkins & Pies
We're celebrating all things fall at this month's gathering. Ever bowled with a pumpkin as a ball? You can here, or play one of our other autumn-themed games. Check out the pie contest. Enjoy free craft beer. And listen to good music by Bad Candy.  
See the full event calendar here.
Come Early and Stay...Well, Forever.
Get here in time to explore the community and tour our 15 models by 6 builders. They're open from 10-6 The Spark days (and every other day).