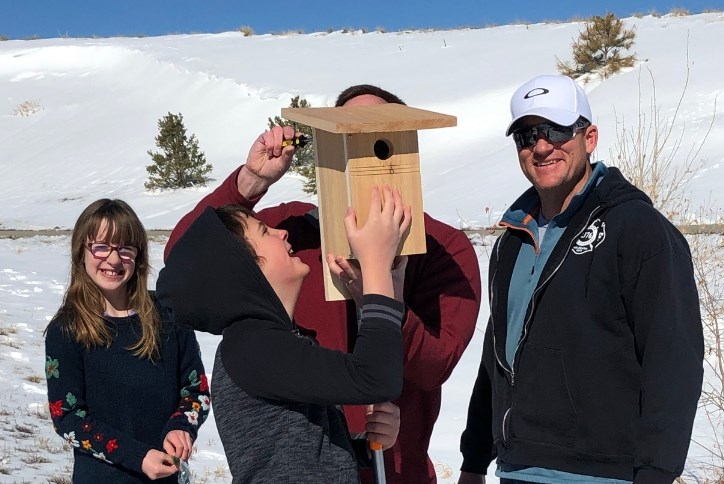 Cool homes for bluebirds, too.
Think of it as an old-fashioned barn-raising. You know, when a community comes together to build a structure for a neighboring family. Who says the neighbors have to be human, though?
Just in time for spring nest building, Inspiration placed ten new bluebird houses throughout the community. It's a DIY project that, like many others, took shape in thanks to Inspiration's Common Area Committee (CAC). This group of nine volunteer residents, who serve two-year terms and meet monthly, began with the mission to preserve and enhance Inspiration's rugged, natural beauty—and in the process, build a stronger sense of community. Since starting in early 2017, the group has done both.
The CAC's first Earth Day project focused on picking up trash that had blown into Piney Creek, planting trees and bonding over hot dogs and conversation. One of their many projects to follow was the building of two Little Free Libraries, highly popular, outdoor book exchanges for neighbors. (Co-sponsor Aurora Public Library helped christen them with a children's story time.) Other sponsors, such as Home Depot and area nurseries, have kindly donated materials while residents have provided both skilled and unskilled-but-happy-to-help labor. Events sometimes have as many as 60-70 residents pitching in while getting to know each other.
Next up is the installation of 10 doggie clean-up stations—helpful in a community with miles of trails and many animal lovers. It will be another opportunity to beautify the neighborhood and to build deep, lasting friendships. And that's pretty beautiful, too.