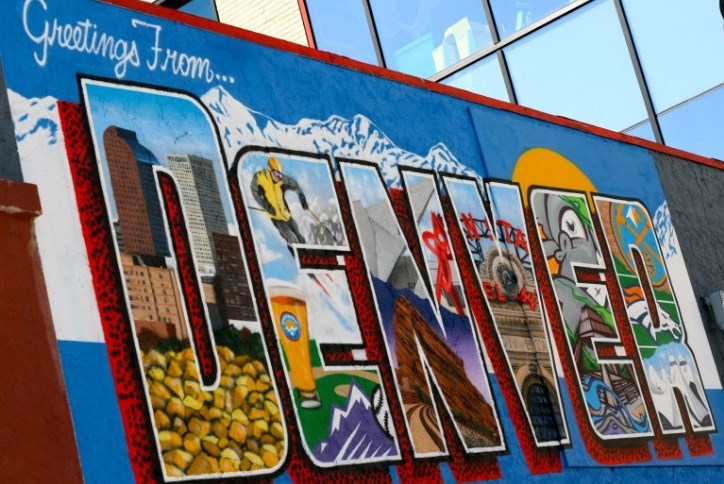 10 Things to Know Before Moving to Denver
Denver is incredibly appealing, with its strong economy, sunny days and easy access to the mountains. There are many reasons people move to Denver, but here's a few things you should know before you get here:
The Weather is Our Best Kept Secret
Many people imagine Colorado as snowy and cold, but in reality, the city of Denver is one of the sunniest in the country. Break out the sunglasses and get ready to enjoy blue skies and sunshine—more than 300 days a year! Even when there is snowfall it tends to melt away quickly and doesn't typically slow us Denverites down too much.
There's less air up here
Being a mile high takes some getting used to. Whether you're huffing and puffing a bit more when you climb the stairs, or you can't handle as many drinks as you used to, you're sure to notice it pretty quickly. The elevation changes how you do things. Be prepared to adjust your baking, wear a bit more sunscreen, and take it easy on the craft beer until you acclimate to the thin air up here.
It's a desert
Denver doesn't really look like what you might think of when you think of a desert, but technically, the climate here is a "semi-arid desert." As such, be prepared for the air to be dry. This certainly has its perks, but make sure to keep a bottle of water handy, especially as you adjust.
Denver is Foodie Heaven
No longer only a scene for those who like hearty food designed to fill mountain men and ranchers, Denver's culinary scene has really taken off in the past couple of decades. Today, alongside filling comfort food, you'll find bustling international cafes, local produce turned gourmet eats at one of the farm-to-table concepts around town and some of the best hole-in-the-wall Mexican food in the country. Try out Euclid Hall's elevated pub food in Larimer Square, Linger serves cutting edge small plates with some of the best views of the city from their rooftop, and the Rino Art District is packed with cafes, restaurants and brewpubs. If that's not enough, we dare you to try the Rocky Mountain Oysters at the Buckhorn Exchange which highlights Colorado's game meat culture.
Denver has a Booming Beer Scene
Denver's craft beer scene is really booming. We love our beer and we have the breweries to show for it. Heavy hitters Coors Brewing Company and New Belgium Brewing both are based in Colorado but the micro-brewery movement has also really taken off. The city is also home to the Great American Beer Festival and tickets sell out every year. You'll find more than 200 breweries in town and they often host community events. Dropping into a yoga class, swing dancing night or trivia at one of Denver's craft beer bars is a fun, low-key way to meet new people when you move to Denver (and maybe find your new favorite brew).
The Mountains are West
Few cities have such a massive landmark nearby as the sprawling front range (there's more than 200 peaks visible from the Denver metro area). As such, you'll never have to worry about orienting yourself or figuring out what to do when someone says "go north on Broadway." If you get confused, just remember that the mountains are always west of Denver, and then go from there.
Denver is a Really Fit City
Denver is a great place to live if you value fitness, or if you want to get in shape. It's commonplace to see people biking and running wherever you are in the city. Denver locals tend to be fit and active, and this is something we certainly don't mind rubbing off on us a bit!
Outdoor Recreation
The nearby mountains provide Denver residents with the perfect outdoor playground, and you don't have to travel far to enjoy it. Whether you are enjoying the miles of trails at Inspiration, hitting the ski slopes on the weekend or hiking one of a multitude of trails in the high country, there's plenty of ways to enjoy the great outdoors in and around Denver. Options for active weekend getaways are endless and include some of the top ski resorts in the world, white water rafting getaways, camping in the mountains, snowshoeing in Rocky Mountain National Park and much, much more.
Sports are King
If you are into sports you've come to the right place. There's a host of professional teams in Denver, and the locals turn out to support their Broncos, Nuggets, Rockies and Avalanche every chance they can get. The stadiums are all located right downtown for convenient access come game day. And everywhere you go in Colorado you're sure to see people sporting their favorite team colors.
Lots of parks
No matter what Denver neighborhood you find yourself in, you're likely to be near one of the city's amazing green spaces and parks. Downtown there's Skyline Park with its summer Beer Garden and winter skating rink as well as Civic Center Park which hosts interesting events year round. City Park is home to the Museum of Nature and Science and the Denver Zoo as well as a public golf course and Washington Park is a favorite for its sports and fitness options and two lakes that offer paddle boating.