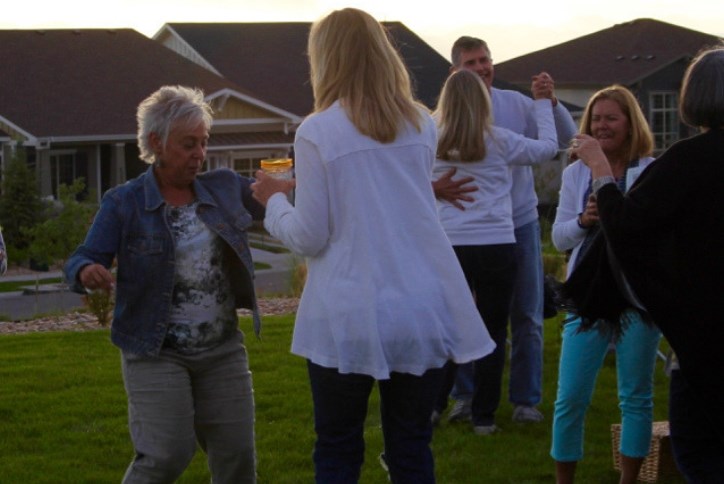 For Resident (and Yogi) Marla Solarz, Inspiration is the Perfect Place to Call Omm.
You may have already seen Marla in downward dog during one of her classes. If not, you've probably seen her walking her adorable dog, Bert, around the neighborhood. Because if there's an activity to be done, she's doing it.
On any given day, you'll find Marla heading out on the trails, attending book club and lecture series, doing garden projects, playing mahjongg, hiking, being a "resident tourist" and more. Even her job is active—as a fitness instructor at the Parker Rec Center and Hilltop Club.
It's a far cry from her old home in Chicago, with gloomy weather that made it easy to stay inside, and parks that weren't within walking distance (not to mention no alpaca farms to pass by on the way to work). That's why Marla and her husband Michael moved to Inspiration from the Windy City a little over a year ago.
After visiting their daughter in Parker, they fell in love with the area. And now that they've bought a home in Inspiration they're completely sold on staying. In fact, Marla said there isn't anything she doesn't like about living here. And it's not just because of the Colorado weather and sunshine. She loves the sense of community. How everyone cares for everyone—and how everyone likes everyone.
As she puts it, "I don't know anyone who isn't happy here." (That includes us.)