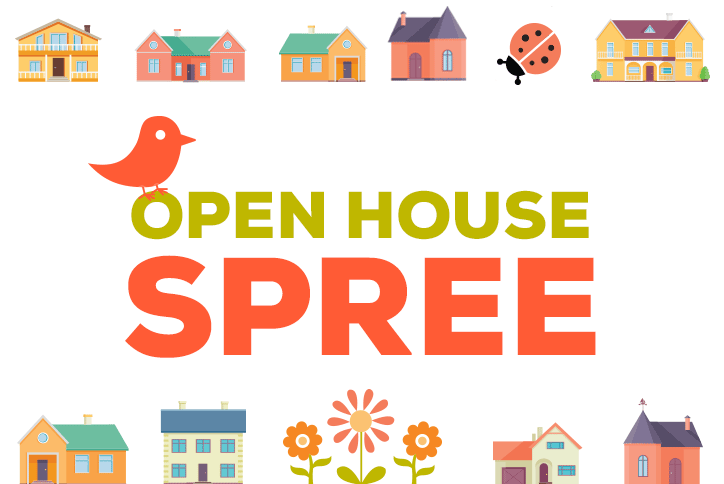 So much to see at the Open House Spree.
The days are getting longer, thank goodness. Because we have a whole lot of new homes to show you at this spring's Open House Spree. And a whole community for you to explore.
Join us on Saturdays, March 9, 16 and 23, from 11am-5pm. We'll have 17 beautifully furnished model homes to get you daydreaming. On the other hand, if you're in let's-do-this mode, don't miss the 20+ ready-now homes you could move into before our first pool party. Speaking of fun things to do, while you're here feel free to stretch your legs—and enjoy the mountain views—on our miles of trails. Play in our parks. And check out the Inspiration Club, with pool, hops garden and event lawns where we find all kinds of neighborly ways to connect, from yoga classes to craft beer tastings. If you're 55+, be sure to peek inside the Hilltop Club. That's where active adults get, well, active, with their own pool, fitness center, tennis courts and more.
Be sure to bring your appetite, too. Plus your creative mojo. At each home, we'll provide good things to eat and fresh flowers you can arrange in a spring bouquet. Start your tour at the Welcome Wall, where we'll have a gift and map ready and waiting.