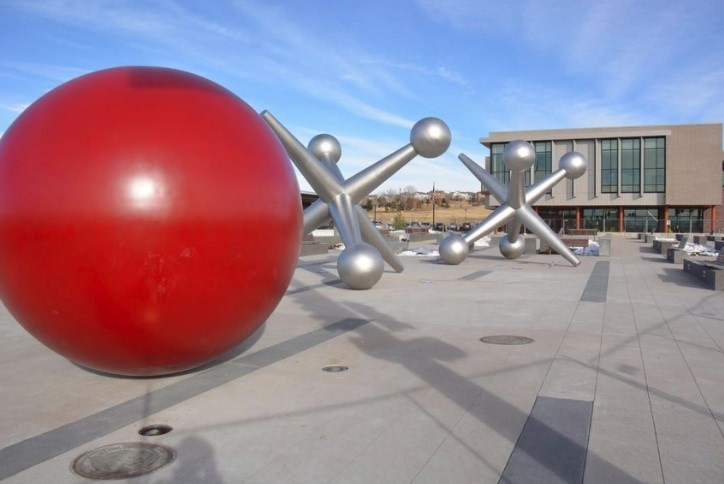 Have a heart for art? How about two feet for it?
From permanent installations to temporary displays, Parker prides itself on making public art accessible to the public. There are even interactive pieces to play with (and park your bike at)! Download Parker's "Otocast" app and discover the locations of all the installations, listen to the artists talk about their work, view pictures of the pieces and more. Then go out on one of our sunny winter days and get inspired by all the amazing talent. And make sure to head to downtown Parker before May 2019, because a temporary exhibit of eight sculptures is located at various locations along Mainstreet, celebrating the city's growing creative district.

Learn more about the art walk here, or download the app by searching 'Otocast' in your phone's App Store.