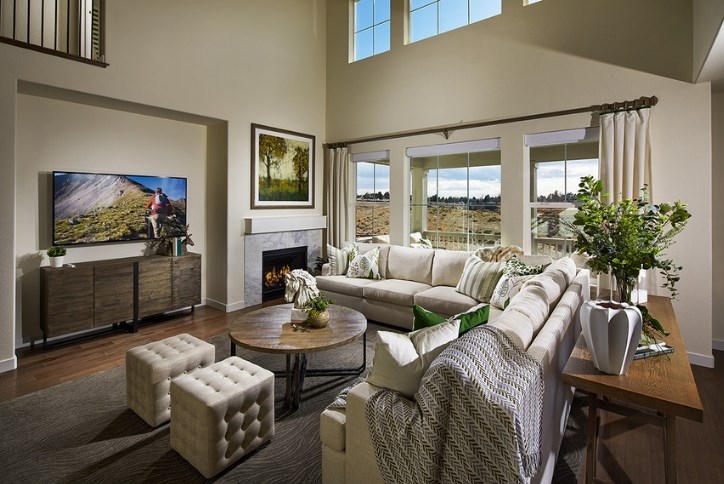 Homebuying was never easier. Thanks, Mike McCleery.
Whether you're a first timer or a veteran homebuyer, you may be wondering how the process will fit, you know, into the rest of your life. Just fine, says Lennar New Home Consultant, Mike McCleery. With six years of experience in everything from construction to sales, he thoroughly understands the process. Also, as the proud dad of an active, climb-everything-in-sight toddler, Mike knows all about busy—and how to help. "I'm very hands-on. My goal is to make homebuying as stress-free and smooth as possible, so people enjoy the experience," he says. "And to make sure they're happy from first hello to years after they close."
It's an attitude that recently earned the Inspiration team Lennar's coveted Z-Flag Award—recognition as Colorado's best in creating quality homebuying experiences. Lennar's Everything's Included® program shares the same goal, offering buyers home automation, solar panels, gourmet kitchens and more as standard features. (In other words, no sticker shock at closing.)
Of course, first you have to find that dream home, so touring Lennar's two models is the perfect place to start. The two-story Prescott was designed for people who love to entertain, says Mike, with "a grand entry that leads to a beautiful, curved staircase and kitchen with huge island." There's even a butler's pantry that elegantly connects the kitchen and formal dining room.
The SuperHome is uniquely tailored to multigenerational families. (It's kind of like having two homes in one.) Step inside and take in views that reach clear to the great room. Or head upstairs— there are five bedrooms and a loft up there. A door in the foyer also takes you to a full-on secondary residence with living area, bedroom, kitchenette, laundry and bathroom. These homes are proving very popular, Mike points out. "People love the Superhome for taking care of family members. But business owners also like using the extra space as their office."
Of course, more Lennar plans are available, but walking through these two models, taking in the thoughtful design and high level of finish is sure to get the ball rolling. And rest assured that Mike and team will keep the bumps to a minimum.