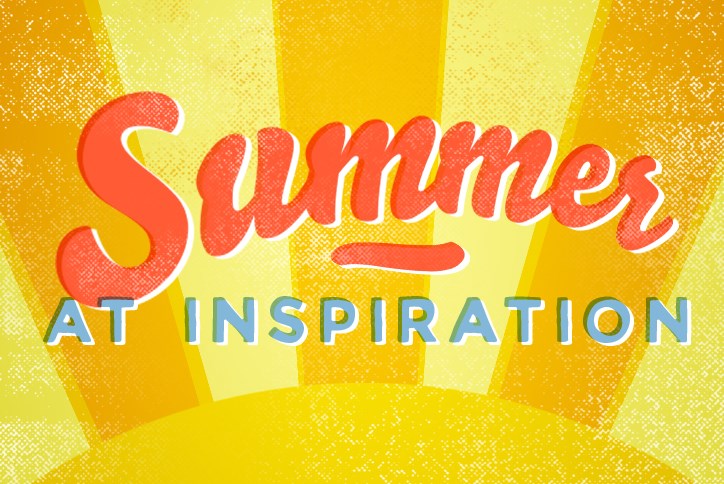 Have plans for the summer? (We have a few suggestions.)
There's never a dull moment when you live at Inspiration. Because we have a summer's worth of events lined up that will ensure you have a beer-tasting, dog-walking, music-listening, yoga-posing good time. Here's just a sample of what we've got in store:
The Spark Event Series
Second Fridays, June–October
Inspiration Club
Enjoy activities from beer tasting to swing dancing to arts & crafts and more.
S'mores at Sunset
Second & Fourth Wednesdays, June-September at 7pm
Inspiration Club
Chow down as the sun goes down, on everyone's favorite sweet summer snack!
Hops Garden Happy Hour
(or should we call it "hoppy hour"?)
First and Thrid Fridays, June-September at 6pm
Hops Garden
Join fellow craft beer-loving neighbors to raise a glass (or two!)
Popsicles at the Pool
Tuesdays, June–August at 3pm
Inspiration Club
Just what it sounds like. Popsicles (yum!) at the Inspiration Club pool (fun!).
Bootcamp in the Park
Thursdays, June–September at 6pm
Pathfinder Park
Increase your strength and endurance with this challenging workout. Trust us, you'll feel it.
Yoga on the Lawn
Saturdays, June–September at 10:30am
Inspiration Club
You know our Bootcamp in the park? This is a little more zen. Bring your own mat and join us for some Inspiration-al poses.
Lawn Game Social
Saturdays, June-September from 1pm–4pm
Inspiration Club
Come out and challenge your neighbors to a friendly game of cornhole, ladderball, ping pong or giant Jenga.
Independence Day
July 4, 11am–2pm
Inspiration Club
Join us for patriotic fun and games. (And don't forget it's BYOB.)
Hilltop Concert Series
Fridays, June 29, July 12, August 17, and September 21
Hilltop Club
Friday evenings filled with live music, food and friends for our Hilltop 55+ Residents.