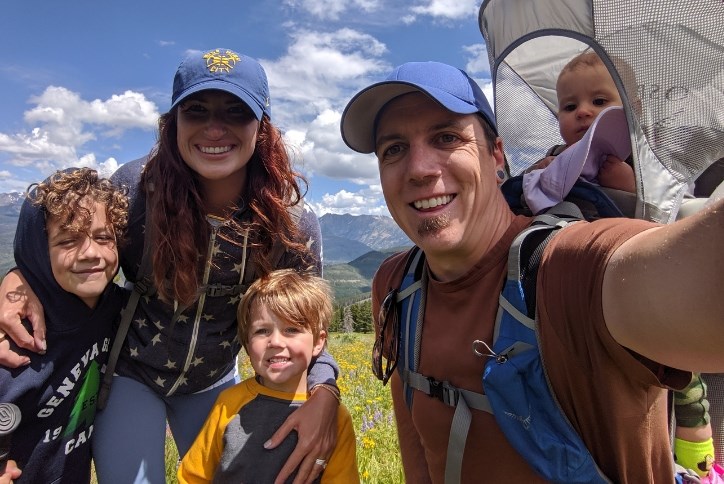 A toast to resident brewmaster Jed Levin.
It really couldn't be more perfect: a homebrewer that now lives in a community with its very own Hops Garden. We talked to craft-beer-creator Jed Levin about what he loves about home brewing … and what he loves about having Inspiration as his home.
Jed and his family have lived at Inspiration for about 2 years, after living in Los Angeles for about sixteen. And when they came back to Colorado so he could run his family's bar & grill (The Piper Inn), they knew they wanted to live in a community with a true neighborhood feel.
Jed and his family bought the first Lennar home at Inspiration, and have gotten to see the community grow around them. And the rest, they say, is history. They love all the families and new friends they've met, the amenities they've enjoyed (Pathfinder Park and the Inspiration Club pool, especially) and the activities they've participated in—in fact, if Jed looks familiar, it may be because you tasted his Christmas IPA (featuring pine needles from his own backyard!) at our chili cook-off and homebrew showcase.
We talked to Jed a little bit about how brewing his own beer inspires him. And after talking about things like hybrid grains and the obscure Raugen-Lager style he's currently brewing, we quickly figured out that he knows his stuff. And also that he's a super nice guy. Because he pointed out that as much as he loves brewing beer, he loves sharing it even more. So if you see him around the community, stop and say hi. Who knows, he may just pour you a beer. Or give you a growler to take home with you.