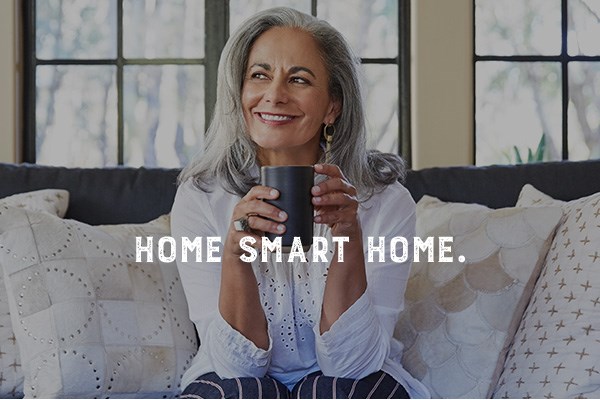 Three smart reasons to buy a new home in Hilltop.
Let's face it. Looking for a new home is a little—make that a lot—different these days. Starting with the whole "should we even be moving right now" question. But the answer is easy when it comes to Hilltop 55+. Here's why.
A new home is smart for today. When you buy (or build) new, it's clean. Like you're-the-only-one-who's-lived-there clean. These days that feels more important than ever.
Your home can actually be smart. With a brand-new Lennar or Toll Brothers home, you get tech features that make your house fully automated and voice activated. Which means you can adjust your thermostat, see who's at the door, turn up the TV and more … all just by telling your home to do it.
It's a smart time to buy. Interest rates are historically low. Which means you can get more home for your money.
You can take a "smart tour" through our models. Make an appointment with the builder, and they can take you through a home via video call or personal tour. Want a little more distance? They'll make sure the home is disinfected and unlocked for you (or your real estate professional), so you can give yourself a self-guided tour. Or take a virtual tour. 
There are smart ways to connect with others. Hilltop 55+ is big on community. Our residents support each other, and are more than neighbors—they're friends. And that hasn't stopped during recent times. In fact, they are safely connecting and continuing community activities via Zoom and other socially distant (yet sociably connected) ways. 
So, are you moved to start looking? We're here to help any way we can.