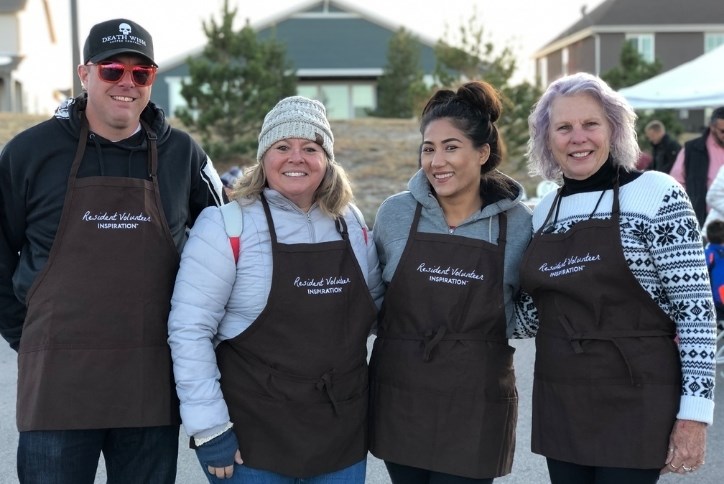 There's a reason you can't spell community without 'you' and 'I'.
Part of what makes Inspiration amazing is the involvement of the people who live here. And we have plenty of ways for residents to jump in and help make this great place even greater.
Our volunteer resident committees are the perfect way to get involved and help make Inspiration the best community it can be. Which committee is the right one for you? (Bonus: they're all a great way to meet your neighbors, too.)
Our Common Area Committee reviews the maintenance, upgrades and enhancements to Inspiration Club, Pathfinder Park, and the community's common areas. It also researches and makes recommendations for improvements. A few of their recent contributions are building two Little Free Libraries, building and placing ten birdhouses throughout the community, and planning ten doggie clean-up stations.
If money matters are more your thing, you might like to join the Finance Committee. This committee reviews and provides recommendations to the board of Inspiration's Metropolitan District regarding the District's financials. Their primary purpose is to provide a greater understanding of these financials to the resident community. (In other words, you better like numbers.)
The Residential Improvement Committee reviews and provides recommendations to the Board of Directors when it comes to the content (and enforcement) of covenants in the community. The members review and suggest additions, deletions and changes to the Improvement Guidelines.
Of course, it can't be all work and no play. Which is where our Social Committee comes in. This group reviews and provides recommendations to the Board regarding social events, community engagement and volunteer activities at Inspiration. In other words, if you've loved attending get-togethers like the Home Brew Challenge, Art in the Park, or Popsicles at the Pool, the Social Committee is probably the mastermind behind the fun.
No matter how (or why) you choose to get involved, we have the ways to do it. And we're always looking for amazing volunteers. Join us!