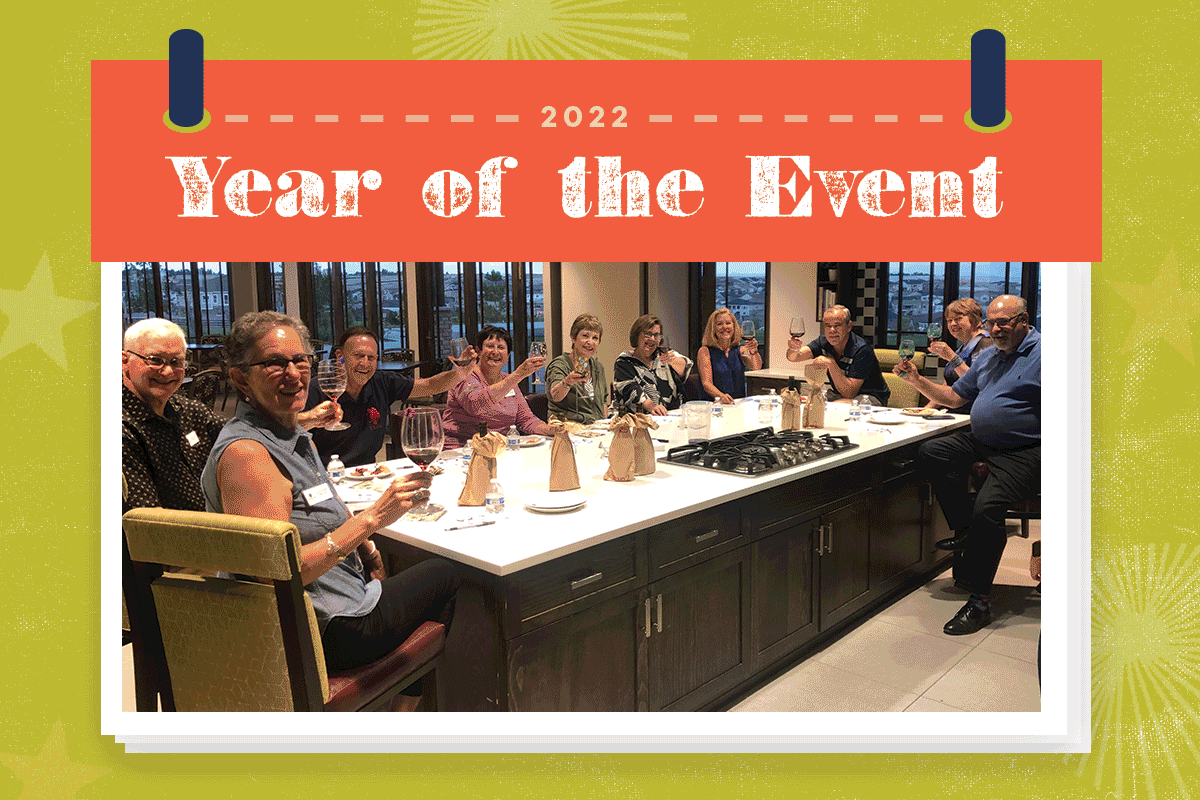 Our 2022 Hilltop events schedule is here. (Hint: You may want to grab your calendar.)
The Hilltop team has been busy lately, planning a year's worth of Hilltop events for 2022. Which means our residents are going to be busy in the upcoming year, taking part in all the fun. We'll be narrowing down suspects at our Murder Mystery night. Donning creative hats at our Kentucky Derby party. And listening to live music at our Summer Concert Series. And that's just the start. Here's a sample of what we've got in store:
First Fridays
Fridays are filled with live music and friends. Featuring a different band every month! (Bring a favorite beverage, of course.)
Cooking Classes & Demos
We have an always-something-different-on-the-menu range of classes. Check at the Hilltop Club to see what's cooking this month!
Artisan Market
Local artisans and crafters share their handmade creations.
Hilltop Summer Concert Series
Our lawn is the place to be this summer — because it's high-season for the Hilltop Summer Concert Series. We've booked the best bands — the kind of bands that will get you out of your lawn chair and on your feet. Throw in free craft beer and your favorite lawn games.
Murder Mystery
An evening of mystery, intrigue, and murder at this masquerade ball murder mystery dinner party.
Clubs Fair
Learn about our 30+ resident-led clubs and how to get involved. Or start a new club!
Movies on the Lawn
Bring your neighbors and your lawn chairs to view a late-night movie on the lawn. Popcorn and candy provided.
Oktoberfest
Dust off your lederhosen for a festive celebration of beer, Bavaria, music and fun.
Bingo Nights
A lively night of bingo with chances to win great prizes and meet fun neighbors.
And that's just the start. See more upcoming events HERE >