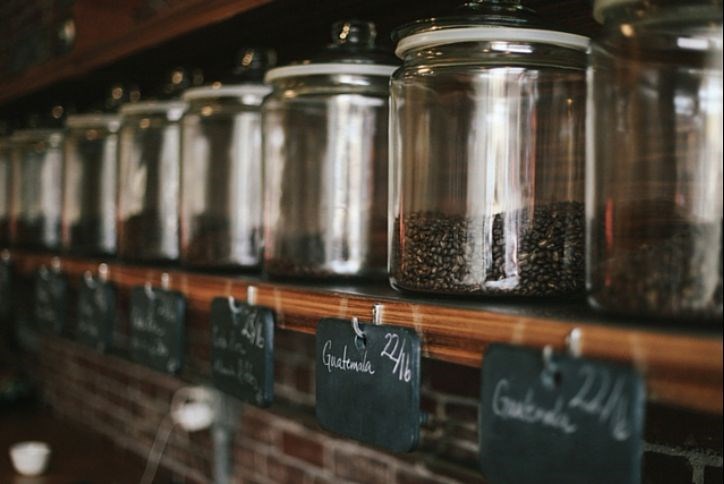 Inspiration Weekender: Old Town Parker
Historic Downtown Parker is just a short, five-minute drive from Inspiration and it's one of our favorite places to spend the day. Its Mainstreet is an eclectic town center with local eateries, boutique shops and cultural arts venues. We've rounded up our favorite places in Downtown Parker to enjoy a handcrafted coffee drink, browse through farm-fresh produce or enjoy a delicious meal with friends.
Fika Coffee House
Fika Coffee House, named after a Swedish verb that, loosely translated, means "to have coffee," is a cozy coffee shop perfect for meeting up with friends or carving out a quiet corner to work or study. Expect a full range of espresso drinks as well as tea and tasty pastries served up in a traditional Swedish cabin atmosphere. Choose from anything on their immense daily specials menu and you're sure to not be disappointed. Guests are encouraged to linger, and their large, comfy chairs are perfectly placed around the shop so you'll want to lounge for hours.
Parker Farmers Market
Not much beats fresh, local produce and Downtown Parker is ready to deliver with an award-winning farmers market. Located along Mainstreet in Downtown Parker, the Parker Farmers Market is open 8 a.m. to 1 p.m. on Sundays through October and features more than 70 vendors selling locally grown produce, farm-fresh dairy, grass-fed meats, freshly baked bread and pastries, handcrafted soaps, clothing and accessories and much more. The Parker Farmers Market will give you an opportunity to stock your fridge, support local businesses and enjoy a morning out with the whole family.
PACE Center
For those looking for a more cultured outing, the Parker Arts, Cultural and Events Center (or PACE Center) offers an impressive lineup of events, local and national performances, classes and activities for all-ages. This state-of-the-art facility frequently hosts touring acts, local performances, exhibits and educational programs. Guests can see the majority of these performances and acts in PACE's Mainstage theatre, which can seat over 500 patrons. The center's smaller, multi-use classrooms are used to host art shows, culinary classes, and dance among other community activities. PACE's vision is to entertain the community of Parker by displaying the cultural values of what makes the community unique in a variety of ways. You'll find something for guests of all ages. Check out upcoming shows and events on their website.
Indochine Thai and Viet Cuisine
This asian fusion restaurant on E. Mainstreet has been a go-to for Asian cuisine in Parker for more than 15 years. Owned by a local husband-wife team, Indochine Thai and Viet Cuisine has gained a reputation for their consistently good food and friendly service. Dishes on offer include their popular Flamed Beef - a hearty portion of steak cubes, stir fried in butter, garlic, onion, black pepper and soy sauce with the option to have it served over garlic noodles. They also have an extensive list of gluten-free and vegan menu items making it a convenient choice for those who have allergies and sensitivities.
Discovery Park and the Parker Ice Trail
After all of that shopping and eating, you might want to burn off some calories or simply get some fresh air. One of our favorite places to enjoy Colorado's blue skies and endless days of sunshine is the Discovery Park at the east end of Downtown Parker. The park has something special for the whole family, especially in the summer. There's interactive fountains, water play, public art, playgrounds, stages with live performances and always tons of special events. However, the park isn't just for enjoying during the summer time. During the winter, the park opens up its one-of-a-kind Parker Ice Trail which is an ice-skating path that resembles a frozen river winding through the park. Skate rentals are available for those who wish to have a go at the ice trail, but we wouldn't blame you if you just enjoyed a cup of hot chocolate from the concession stand while watching skaters pass by.