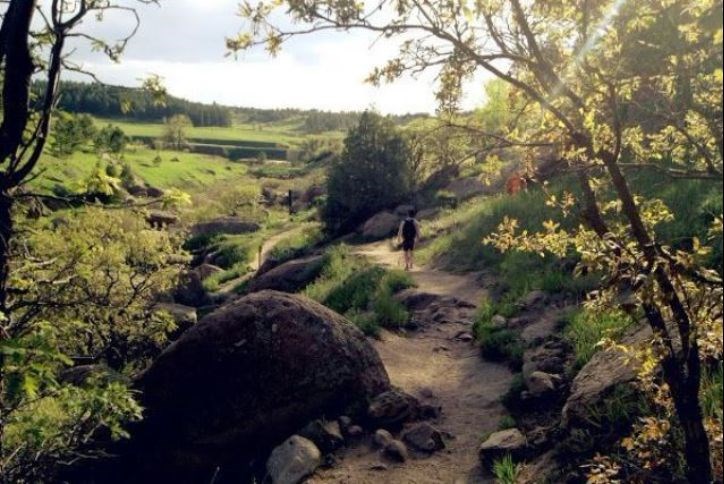 Stroll-Worthy Trails Beyond Inspiration
While Inspiration offers a breadth of scenery and outdoor activity without ever gearing up the car, there's always more to explore within the region. Check out three of our favorites.
Castlewood Canyon
Because Castlewood Canyon is hidden in the plains, it's often an overlooked State park of Colorado. But, whether you're hiking or rock climbing it's a beautiful and geologically unusual place to explore. Nature lovers enjoy several trails ranging from mild to moderate.
Gateway Mesa
A stunning mesa-top trail, with steep, rock-capped cliffs and expansive views of the Rocky Mountains, extending from Pikes Peak on the south to Longs Peak on the northwest.
Front Range Trail (CFRT)
The Colorado Front Range Trail is a network of trails that will eventually stretch from the Wyoming border to New Mexico. Access the trail at Bar Triple C Park, just off Main Street in Parker, 5 minutes from Inspiration.