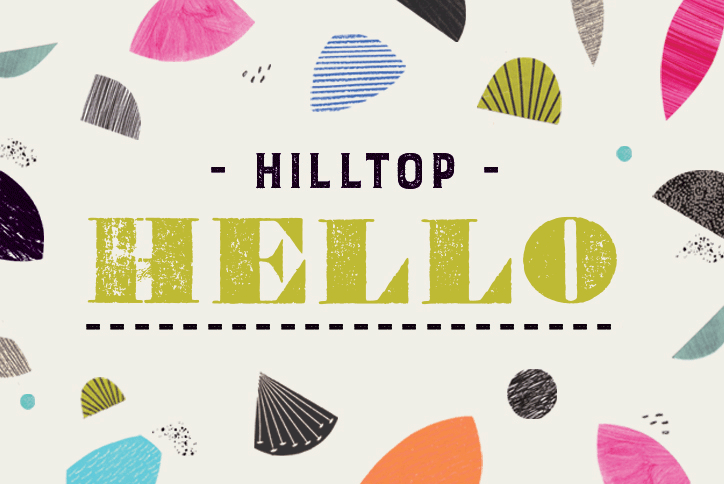 Get to know Inspiration, with Hilltop Hello.
If you're thinking about moving to Hilltop 55+, join us at Hilltop Hello. It's where you'll get a glimpse into life at Hilltop … including the good (fellow neighbors!), the fun (events!), and the necessary (trash pick-up!).
We'll also introduce you to the Hilltop Association and the Inspiration District, and tell you how to access community amenities or get involved in clubs and programs.
While we'd love to meet you in person, right now we'll have to settle for seeing you virtually. Just RSVP here, and we'll be in touch with the Zoom meeting information.
We can't wait to welcome you!
Hilltop Hello: July 8, 2020 | 5:30 pm  RSVP >
Hilltop Hello: August 3, 2020 | 5:30 pm RSVP >
SPEAKING OF EVENTS ...
If you want a chance to meet some Hilltop residents, and experience the types of activities we offer while you're at it, join us at one of the following events!
Hilltop Garden Club Backyard Tours
June 25
4:00 pm via Zoom
Take a tour of your neighbors' backyards, through this virtual event series, brought to you by the Hilltop Garden Club. You can see what fellow residents have done with their outdoor living spaces, landscaping, flowers and more.
RSVP >
Strength Training Class
Fridays, June 26, July 10, 17 & 24
9:00 am via Zoom
Fitness instructor Dave Lyskawa leads a virtual fitness class that will work your entire body, with a series of easy-to-follow exercises (small hand weights requested for some work outs).
RSVP >
Active Minds Lecture Series: Eleanor Roosevelt
June 30
7:00 pm via Zoom
Join us as we examine the life of the longest-serving (and often controversial) First Lady of the United States, and the impact she had on important causes like human rights and the successful launch of the United Nations.
RSVP >

Active Minds Lecture Series: The American West
July 21
7:00 pm via Zoom
We'll explore how the West was opened (and won). We'll tell the stories of early explorers who ventured into the unknown, and fortune seekers who raced to the Gold Rush. We'll also discuss the often brutal elements of "Manifest Destiny"—including conflicts with Native Americans and Spanish Mexico.
RSVP >

Community Food Drive
June 22–26
Inspiration is hosting a food drive, to support the Parker Taskforce. Drop off canned or non-perishable items at Hilltop Club or a builder sales office, any time during the week.