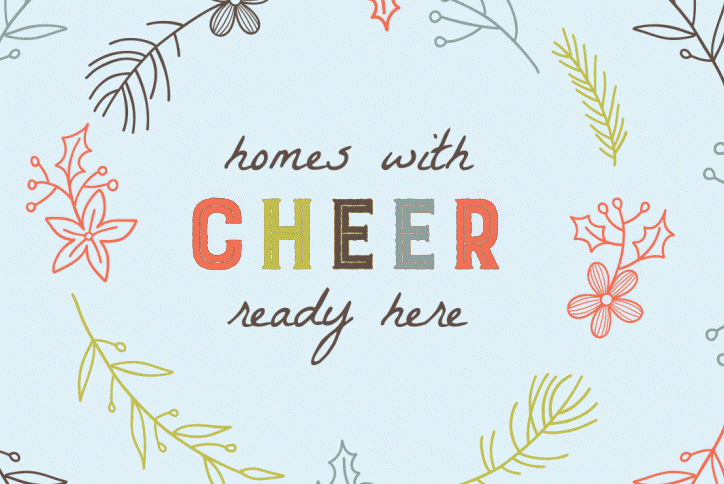 Homes with cheer, ready here.
What's that old song, "There's no place like home for the holidays"? Well, we'll go one step further and say "there's no place like a NEW home for the holidays." One with plenty of room for entertaining. Chef-worthy kitchens. Spa-like bathrooms. Indoor/outdoor living. And maybe even a cozy fireplace or finished basement.
Of course, the current housing climate may have you saying "Bah Humbug," thanks in large part to rising interest rates and climbing prices.
Well, here at Hilltop 55+, 'tis the season to be saving. Because our two builders have exciting incentives on ready-now homes that will help you get your home buying all wrapped up by the new year: American Legend is taking $40,000 off the price of their finished spec homes, and Pulte Homes is offering a rate buydown on quick-close homes. And all of the homes here come with the good stuff Hilltop is known for: an exclusive clubhouse, community clubs, a resort-style pool, fitness center, neighborhood gatherings, pickleball, tennis and more. In other words, buying a home here right now is the gift that will keep giving (and giving and giving).
Come out to Hilltop 55+ through December 23rd, and we'll treat you to a personalized tour. Start out at Hilltop Club, where on Saturdays from 10am-12pm, we'll treat you to coffee, bagels and the chance to mingle with residents, Hilltop ambassadors and future neighbors, too.
Just think. Next year you could be sending your holiday cards from a new address. One right here at Hilltop 55+.
Season's greetings, and a happy new home year!
For more information on incentives, please contact our builder partners:
American Legend Homes: 303-474-4731
Pulte Homes: 720-594-4226